LZR Ultrabright is the most effective and cost-efficient device used in administering light therapy. The light waves are focused on the affected area for a specific period of time and sometimes administered at certain times of the day where light therapy is most effective in the healing process.
MagnaWave Business Bundles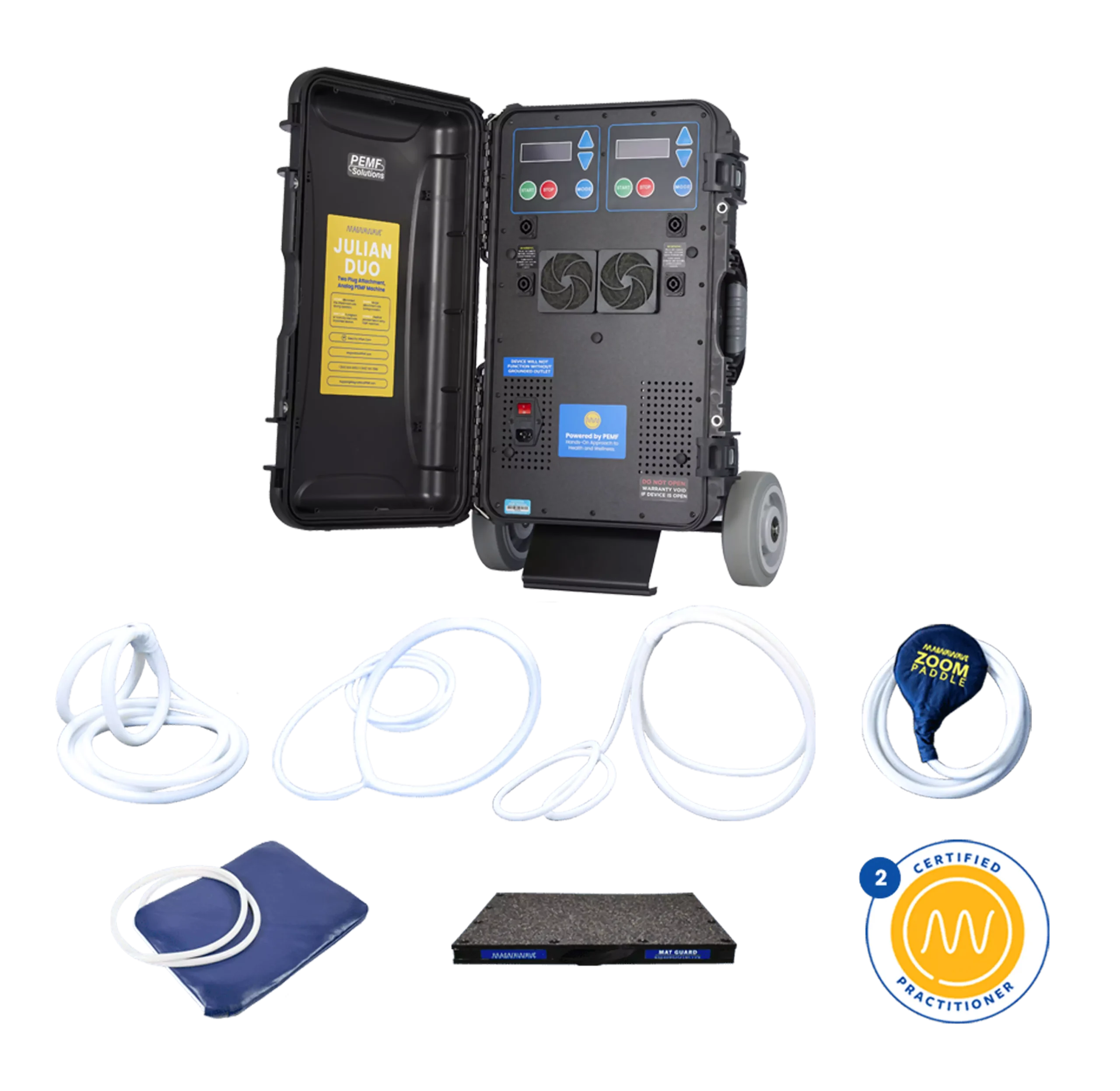 MagnaWave Business Bundles
Each business bundle includes The Machine, Butterfly Loop, Large Loop, ZOOM Paddle, WaveWings, MagEnergy Mat, MagEnergy Guard, 9-foot Lead extension, Two Certifications, and 10-Year Warranty.